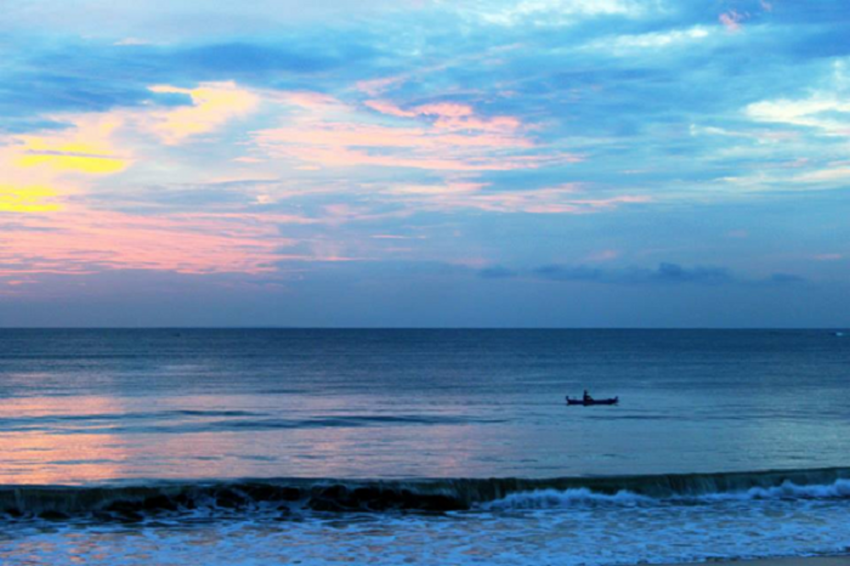 Located at the westernmost end of Lesser Sunda islands between Java and Lombok is the island province of Bali, Indonesia. With its rich history, scenic views, and gastronomic flavors, Bali is a one-stop destination for tourists from all over the globe. This article serves as your quick guide to enjoy the beautiful destinations of Bali, Indonesia.
Where to Go To Have Fun in Bali
Bali is a place to have fun and enjoy the tropical breeze from sun up to sun down and make sure to secure your hotel ahead of time, you may check out Hotels.com promo to get discounts on selected hotels in Bali. You can explore the island's captivating coastlines, experience the Balinese culture, visit historical sites, museums and temples, and party all night long with Bali's one of a kind nightlife. There's just so many things you can do in Bali and you can use Klook promo deals, promotions and discounts to explore further the province of Bali!
Enjoy the Beach!
With a coastline stretching throughout the island, the beach is a must-go destination for tourist who want to enjoy the sun and sand. You can unwind and sip your pina coladas at a nearby resort at Kuta, Seminyak, Legian, Jimbaran or in Ubud. If you want something more adventurous, pick up a surf board and roll with the waves in Bali where surf season is every season. On top of that, the Bali coastline is home to some of the most diverse marine life in the planet, making it an ideal spot for scuba diving and snorkelling. For beach bums, Bali is definitely heaven on earth. 
Create a Splash
For parasailing, jet skiing or banana boat Tanjung Benoa is one of the famous place to go. However, the beach is not the only way to create the splash! The Bali Waterbom Park gives you another reason to get wet in Bali! The island's premiere water park features 17 different set of water slides and games which is spread out within 3.8 hectares of land. Enjoy a quick slide or experience an adrenaline-pumping ride at the park's "smashdown 2.0" slide with a near vertical drop. Aside from Waterbom, you can also enjoy a maximum two-hours' worth of white water rafting session along the the Ayung river which spans up to 75 kilometers. Class I and II rapids casually fluctuate throughout the entire stretch of the river, enabling you to enjoy the verdant Bali landscapes while on a thrilling adventure.
Visit the Temples
Your Bali vacation would never be complete without stepping foot in some of the most eye-catching temples which mirrors the rich culture and history of the island. Don't forget to capture every moment of your stay using your very own cell phone! After capturing your picture perfect moment,  you could photo book to showcase all your beautiful memories in Bali by using Photobook promo from iPrice.
Perhaps one of the biggest temples in Bali is the Pura Besakih or "Mother Temple" situated 3,000 feet above the Gunung Agung Mountain. Made somewhere within the 10th century, the Pura Besakih is a huge complex made up of 23 separate temples and is the epitome of Balinese ancient architecture. Another great temple situated a mile south from Tampaksiring is the Pura Gunung Kawi built in the 11th century. While it is not considered as a temple but rather, a tomb to honor the kings and queens of the past. Among other must-see temples in Bali include the Tirta Empul, Pura Bedugul, Pura Luhur Lempuyang, and Goah Gajah.
The Bali Night Life
Bali is not only a haven for adventures and sight-seeing but also for individuals who love to party! As the sun goes down, night owls from the region and fun-seeking tourist lit up the streets with beach and night clubs, night markets, pubs, and night music venues all over the coastal regions of Kuta, Legian and Semanyak. District Bali, Boshe VVIP Club, Pyramid Club, VH Bali, and Hard Rock Cafe in Kuta are major destinations if you want entertainment. In Legian you can come to Sky Garden, the Bounty, and Eikon Bar &Club, while in Semanyak local night clubs such as Jenja, and Mint Bali will certainly satiate your thirst for an island party.
A Gastronomic Adventure in Bali
One of the best ways to experience another country's culture and heritage is to try out the local food! For tourists who are not versed in Bahasa Indonesia which is the local language of Bali and the rest of the country, here are some keywords that would help you read the menu: ayam - chicken, ikan - fish, nasi - rice, bebek - duck, babi - pork, sari laut - seafood, and sapi - beef. When on a Bali food escapade, don't be afraid to try out the most exotic concoctions and experience the island's culture!
Restaurants to Try out in Bali
One of the best local foods that you must try in Bali is the bebek tepi sawah (traditional deep fried duck with Balinese vegetables and three choices Balinese sambal) or babi guling (roasted whole pork). Since Indonesia is a predominantly Muslim country, Bali is one of the few places where you can eat pork and all its deliciousness. The best restaurant to have babi guling is at Selingsing Cepaka located at Kabupaten Tabanan in Bali. Another great restaurant in the island is the Sunda Kelapa located at Tuban Kuta in Bali. Adding a homey touch to your favourite Indonesian cuisine such as the gurame goreng kering (fried fish) and nasi tumpeng which is an assortment of other foods, all arranged in a very appetizing manner.
Local Street Food That You Must Try
Ditch the fancy silverware and china and have a taste of Bali's street food or warung! Share a seat with the locals and mingle with Bali's exquisite array of street food that every tourist must try. Among the best things that you can try in Bali is the local sate (pronounced "sa-tey") or grilled meat skewered in lemongrass or bamboo. What makes sate awesome is its peanut-butter based sauce and definitely a must-try. Another great Balinese street food is nasi jenggo which is a smaller version of the famous nasi campur. This meal comprises of rice, tempeh, shredded chicken and a Balinese speciality, shredded coconut with a variety of spices. Quench your thirst for sweets with jaja bali which is a variety of sweets (kue) depending on the warung you buy it from. Most of the time, it includes laklak (rice flour muffins with coconut and sugar caramel), pisang rai (steamed banana), bubur injin (black rice pudding with coconut milk).
Your Do's And Don'ts When Travelling to Bali
Bali is an extraordinary place that every fun-loving tourist must visit. So if you are planning your itinerary, here is a quick guide to the do's and don'ts of travelling to Bali, Indonesia:
The Do's
- Do carry water wherever you go. Bali is a tropical island and the heat can get pretty intense, there are few house with aircon unit. Never drink from the tap; it tastes funny and it can give you a stomach ache.
- When entering a temple, do wear a sarong or something that would help you cover up. The Balinese have high regard for spirituality so be respectful.
- Do use both hands when giving or receiving like money or a business card. Never use your left hand since it is considered disrespectful.
- If you want to try out the local beers, do try the bintang.
- When entering a house, a building or a temple, take off your shoes or any form of footwear. Pro tip: if you see a row of shoes outside, then you would need to take yours off too.
The Don'ts
- Do not touch people's heads. In the Balinese culture, the head is the most sacred part of the body, even for kids.
- For women, if you are menstruating, it is not advisable to enter a temple. It is also the same for individuals with an open wound.
- Never point with your index finger. It is considered rude and offensive. If you have to point at something, use your entire hand.
- Never carry or do drugs while in Bali. Indonesian laws are extremely strict when it comes to possession of narcotics.
- Don't touch or point at someone using your feet.
Bali is one of the most tourist-friendly destinations in Indonesia that every thrill-seeking tourist must visit. The island holds one of the most captivating beaches, lush landscapes, the most appetizing treats, and friendliest smiles in the country. Do visit Bali, Indonesia and experience a one-of-a-kind treat to the heart of Asia.