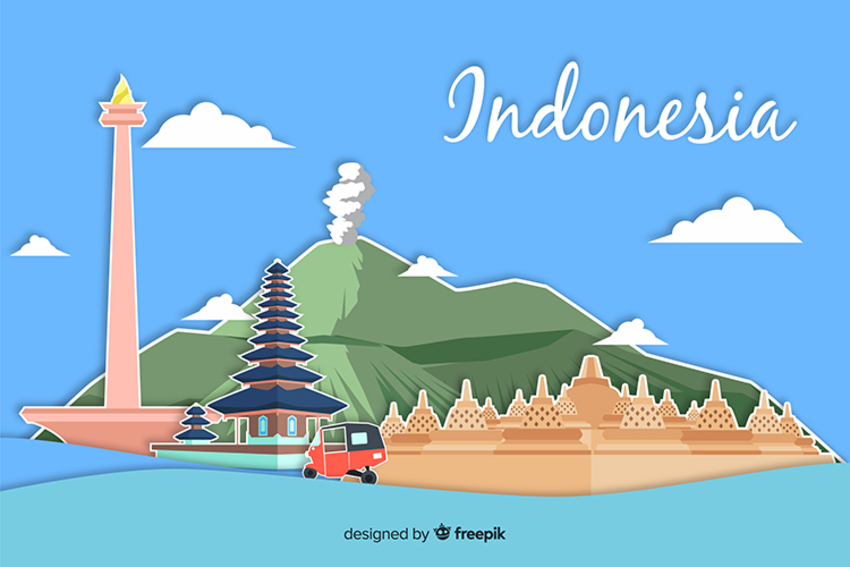 Hello there travelers! Have you ever been to Indonesia before? For those of you who have traveled to Indonesia must already know that Indonesia is full of surprise. There will always be that moment during your visit that will put a smile on your face. Check out these amazing fun facts about Indonesia that you might notice during your travel.
Squatting, Buckets & Butt Guns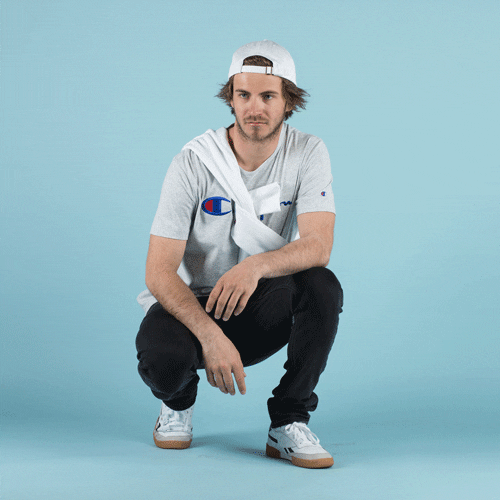 Indonesian toilets are something else its full of adventures. You might be used to sitting on a closet and when you're done you just simply press the flush button. Well, in Indonesia it is totally different. In Indonesian, you will need to do a squat while doing your thing and when you want to flush you need to take a bucket of water. Aside from that, there will be no tissues instead you will find a butt shower to clean up.
Now you might think it is ridiculous, managing all of that while squatting, trying to mark your own legs. But after you get used to it, it all makes sense! Did you know that sitting in a squat is healthy for your back? 
Also, the bucket you use for flush can be used as a shower! In Indonesia water is often an issue. Instead of taking a shower with a couple of water drops, a bucket shower is actually really refreshing and also helps to use the water wisely. 
 
Not 2 but 5 Chopsticks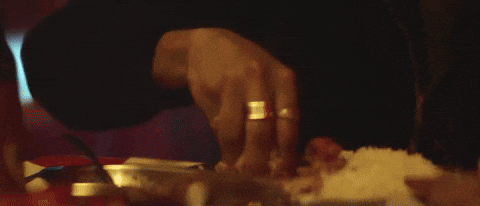 Confused about how Indonesian uses 5 chopsticks? Well, actually what I mean by 5 chopsticks is not the chopsticks that Japanese people use. But it means 5 fingers. 
As we know every country have their own eating habits. As an example, the Chinese use chopsticks, western countries prefer fork and knife, while Indonesian use their right hand. Calm down it isn't dirty; it is super easy and fun. You must try it once you visit Indonesia. 
 
Spicy food in every dish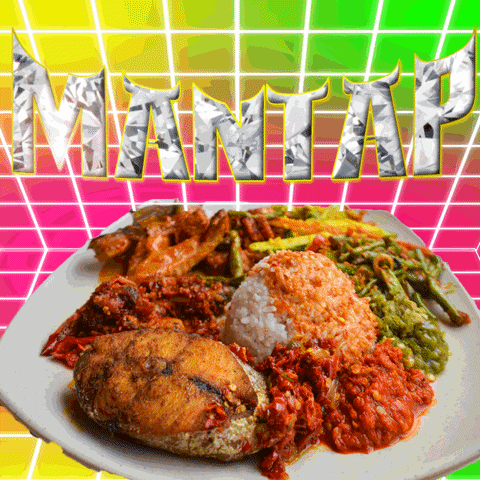 You haven't been to Indonesia if you didn't cry over a sambal overdose! "Sambal" means spicy chili sauce. Indonesian people just love to eat spicy food. No worries if you're not into spicy food. You can simply say "tidak pedas" to the waiters. 
 
Candy for change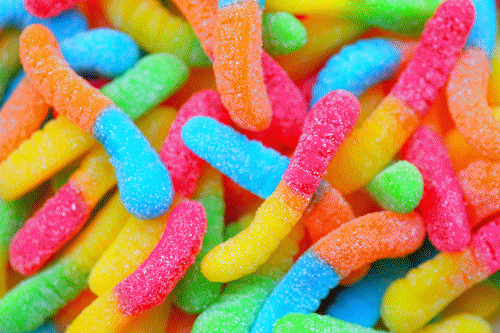 Being a country with the second-highest inflation rate, it is a bit confusing they still have and also use coins. 
If you go to a mini-market sometimes it happens that they run out of coins and give you candy instead of change. And also, there will be times where some people will reject if you pay them with coins. 
 
Notice being called 'Bule'
Don't worry when you hear Indonesian call you 'Bule' it is not an insult. 'Bule' is commonly used by Indonesian to call a foreigner. Another word for 'Bule' that is used in different Indonesian regions is called 'Londo'.
 
Rice for the entire day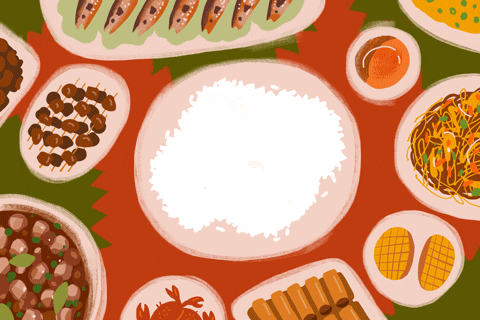 Wondering what Indonesian's eat for breakfast? Well, keep this in mind 'No meal works without rice'. Indonesian's are in love with rice, you can simply see rice fields everywhere when you visit the villages or countryside of Indonesia. Rice fills you up and has good carbs and simply tastes good with every meal. 
 
Locals never seem to feel hot
Indonesian heat is way too hot with 30°C sun burning down on you. even though its hot Indonesian's will wear thick jackets, gloves, socks, and long pants. Actually, the reason they do this is not that they feel cold, but simply because they don't want to get tan. 
Whereas foreign people love to get a nice healthy tan, Indonesian will try to avoid the sun as much as they can because for them being white is beautiful. 
Those are several fun facts that might be useful for you guys who are planning to visit Indonesia. One more thing that will be useful is you might want to learn several Indonesian words because of Indonesian's love it when foreigners can speak their language.