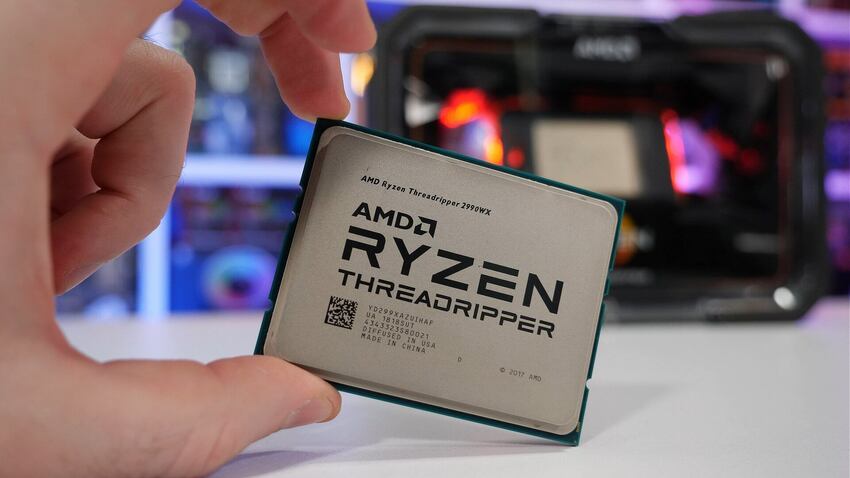 The AMD Ryzen™ Threadripper™ 1950X Processor has a 16 cores provide an astonishing 32 threads of simultaneous multi-processing power, while 40MB of combined cache and vast I/O from the enthusiast-grade AMD X399 platform stand ready to feed the beast.
When i say beast it really are beast the power and the price point, lest not to go into price tag. lets see the Specifications
AMD Ryzenâ"¢ Threadripperâ"¢ 1950X
Specifications
PCI Express Version
PCIe 3.0
Thermal Solution
Not included
Windows 10 - 64-Bit Edition
RHEL x86 64-Bit
Ubuntu x86 64-Bit
*Operating System (OS) support will vary by manufacturer.
 
Really neat Spec for the ULTIMATE GAMING /Â Â WORKSTASION Because it has a lots i mean lots of core you can play game while you editing that 4K videos. But, power came with the price not just price that you will buy that gigantic CPU you need also buy the cooller of this beast because boy oh boy it very very HOTÂ ! So you need at least a liquid cooller that is just the minimum okay.
its not just have goddamn spec but it has many technology attach to it (its only 3 exactlly)
first technology they intorduce is ZEN or what they claim is
AMD's high-performance x86 Core "Zen" architecture delivers >52% improvement in instructions-per-clock cycle over the previous generation AMD core.1

2nd Gen Ryzen processors offer even more performance, improved with the new "Zen+" architecture delivering the first desktop processor on the advanced 12nm process node.2,3
second is AMD SenseMI Technology. Technology that thinks. they claim
AMD's SenseMI technology is a set of learning and adapting features that help the AMD Ryzen™ processor customize its performance to you and your applications, thanks to true machine intelligence (MI). Finally: performance that thinks.‡
and last is the amd own software.
Every AMD Ryzen processor is multiplier-unlocked from the factory, so you can personalize performance to your taste. AMD provides the AMD Ryzen Master utility to access this powerful advantage.1,2Â Â 

Ryzen Master also now includes Dynamic Local Mode, an exciting new feature specifically for AMD Ryzen™ Threadripper™ WX Series processors that can automatically improve performance in select applications.