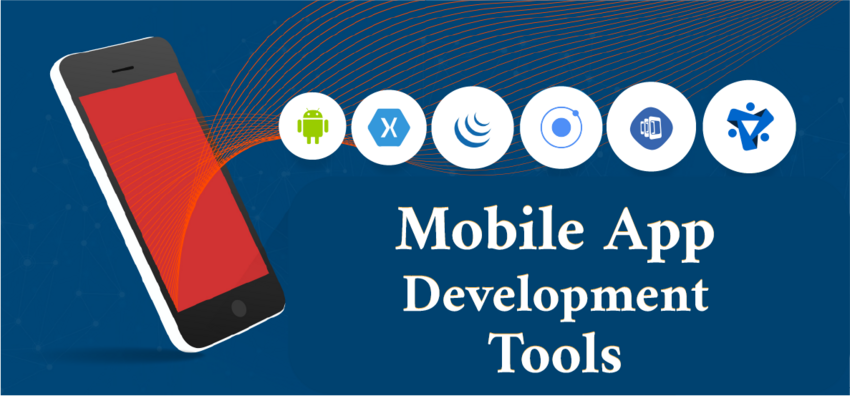 Mobile apps have supercharged the industry with its miraculous features. Today apps have the capability of changing the market scenario drastically. According to a report, there are more mobile devices than people on this earth. And, it is estimated that mobile devices will multiply 5 times faster than the human race. So, when we have such data in hand, then surely we can't overlook the importance of mobile apps development.
When it comes to mobile app development, there are so many tools available that it can make your head spin. And above this, how do you know which one to use? How can you prevent yourself from paying for tools you simply don't need? Well, certainly there may be many answers for that, but after going through this post, you'll certainly get the right answer.
What are mobile apps?
Before going with the app development tools, it is necessary to first understand what a mobile app is. According to Wikipedia:

"A mobile app or mobile application is a computer program or software application designed to run on a mobile device such as a phone/tablet or watch. "

Mobile applications provide users with a variety of services that can be accessed using a PC/Mac. Nowadays, above this, mobile apps are offering services that can't be accessed from a PC/Mac.

Originally apps were built to provide users with a limited set of functionalities but now, the revolution in technology has revolutionized users' needs and hence the app development industry. With this, there are apps as simple as those which help you read text messages to complex apps like those that bring Maths and Science at your fingertips.

Now, the question arises, who is behind these apps? What aided in the development of the app? The answer to the former is, obviously the team of eminent developers and for the latter, it is the app development tool that laid the foundation for such elegance.

When we talk about developers, it depends upon their capability how well they provide the output, but when it comes to tools, it is how well the tool is and up to what extent you are able to harness its capabilities. So it gets very crucial to decide upon and use the best tools for app development.
Open Source Cross-Platform Mobile App Development Tools
Open source cross-platform app development tools and their success have put the market on fire. Being free and compatible with different platforms, open source app development tools are becoming the choice of the industry.

Although, open source cross-platform app development requires deeper learning with some extra time than their paid counterparts, yet it proves to be budget-friendly in the long run. Here are some of the worth mentioning tools for cross-platform app development that are open source as well:

Although here we discussed some open source tools, it's true that the choice of the tool is totally dependent on the business goals. It is quite often seen that paid tools have overcome some of the shortcomings of the open-source platforms and have aided in the speedy delivery.
Native Mobile App Development Tools
Created specifically to interact with a single operating system, native apps work well because they have to work only for the system for which they are built. They can easily take advantage of the software and features built into that platform. Here are some native mobile app dev tools popular among developers:
Android Studio: This is Android's official free IDE that can be used to build apps for every type of Android device.

Eclipse: This is a free open-source Android developer tool and IDE that provides an active forum and collaborative working group to assist you in fixing issues that you can't fix.

Xcode: This is one stop solution for all development needs on Apple's platforms. With this, you can use Swift to compile software more quickly, deliver faster apps, and generate smaller binaries.

IntelliJ IDEA: With an aim of making the development process enjoyable, this feature-rich Android development tool provides with in-depth coding assistance, quick navigation, clever error analysis, and many more.

Xamarin: Owned by Microsoft, this is perfect for developing Windows mobile apps.â
 
The Bottom Line
Well, there are a number of mobile app development tools in the market but, the best one is obviously, the one that suits all your needs. All you need to have in your hand is the requirements. And, you can trust the market to provide you with the best tool that meets your requirements.