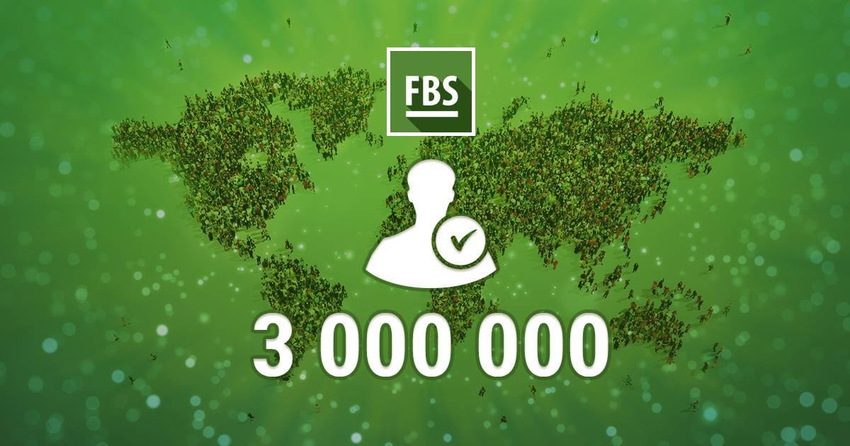 In forex market, finding good brokers has always been a difficult task for the number of forex traders. Recently, in Asian regions, FBS has been becoming one of the best forex brokers. Traders will be able to trade up to 35 currency pairs, 4 precious metals, 2 CFD, and cryptocurrencies if they trade with FBS broker. Indisputably, in order to determine a good broker, we need to pay much attention to several standards, which require broker to follow. Here are some standards that brokers should pursue if they want to become good brokers.
Credibility
Trading costs

Spread
Commission
Bonuses

Trading conditions

Account types
Payment systems
quotes quality

Customer support

Local offices
Availability
This article will provide you a full grasp of aspects of FBS broker. In addition, I will make a comparison between FBS and two top forex brokers, Exness and XM.
Credibility of FBS broker.
Indeed, credibility is regarded to be the most crucial aspect that makes traders choose a broker. When we talk about the credibility of a broker, we will focus on their regulations. In reality, reliable financial organizations will give regulations to forex brokers, which can be seen as the licenses. The ultimate of giving regulations to forex brokers is to manage them. If brokers have regulation, they will be able to guarantee the safety of their customers. Currently, FBS has two most reliable regulations in forex market, which are CySEC and IFSC. Therefore, choosing FBS broker is a good option for you because they can prevent you from any risk. Obviously, many traders often claim that we should opt for brokers who have more regulations. However, it is not a good decision if traders try to trade with brokers who have many regulations. We have two situations that you should follow when you consider regulations of brokers. Firstly, it is good for you to trade with a broker who has regulation of your country. You should not trade with brokers who have other regulations because a regulation of your country is sufficient. It will be safer for traders in South Africa to trade with FBS broker because they have IFSC regulation. Secondly, if there is no regulation in your country, you should trade with a broker who has a reliable regulation. In this case, FBS has CySEC regulation which is one of the most trusted regulation. If brokers have many regulations, they cannot give traders good trading conditions. Therefore, it is not better for traders to trade with a broker who has many regulations. A broker needs one trusted regulation, which enables them to give their traders good trading conditions and guarantee the safety of traders.
Trading costs of FBS broker
Spread:
It is clear that low-spread brokers always appeal to the majority of traders in forex market. Spread is the difference between the Ask price and the Bid price of a currency pair. FBS is now considered to be a lower-spread broker because they only charge from 0.2 to 1.1 pip. FBS is listed in the top low spread brokers. the spreads of FBS are much lower than some brokers like XM, FXTM, FXCM
Commission:
FBS charges the commission as their main income. The amount of money that they charge will depend on what kind of account you are trading. There is no commission if you trade by the Cent and Standard accounts.
Bonuses:
It would be a good opportunity for traders to trade with FBS because they have many kinds of bonuses. At present, FBS has some bonuses like deposit bonus, welcome bonus, or loyalty program. The highest rate of their bonus is up to $123, which is really attractive. In terms of deposit bonus, traders will get back their 100% deposit amount. In addition, there is a cashback program, which will rebate you $7 for each lot traded. Now can be a good chance for you to register an account because you will have $50 bonus in your account immediately.
Trading conditions of FBS broker
Account types:
Presently, FBS broker provides their clients 4 different types of accounts, which are the regular accounts (Cent account, Standard account, and Fixed Spread account) and the ECN account. You should choose a kind of account, which is best suited for you. 
Cent account: it is a type of account for new traders or beginners because of low deposit amount, only $1. Normally, a wise idea of trading for new traders is to choose an account with lower deposit amount. It is because it is very onerous for those traders to win profits when they first come to forex market. You will be able to practice real trading conditions up to 3 months with only $10. Moreover, the spread of this type of account is very low, which is only 1 pip. The order volume is from down to 0.01 lot Cent up to 1000 lots. For me, it would be a better option for beginners when they can practice real trading condition without losing a big amount of money.
Standard account: it is the type of account for experienced traders. In fact, the minimum deposit of this account is not very high, which is $100. The leverage is up to 1:3000, which is very profitable for traders. The spread is quite low, which is only 0.5 pip. Transparently, the standard account of XM broker is only around 1:888, which is quite low. The order volume is from 0.01 to 500 lots. Traders do not need to pay any commission when they choose this type of account.
Fixed Spread account: this account does not charge spread but it charges traders $20 for commission. Obviously, charging spread or commission can be seen as the main income of forex brokers. You need to deposit $500 as the minimum deposit in this account.
ECN account: this account type is suited for long-term traders and experts because the deposit amount is pretty high. The commission is only $6, which is far lower than other forex brokers. The minimum deposit is $1000, which is relatively high. The commission rate of this account is quite similar to that of Exness and XM($5 and $6 respectively).
Payment system:
Many traders often think that US/UK brokers are always good options for their trading. Indeed, in overseas regions, they are quite bad, particularly in Asian countries like Thailand or Indonesia. Normally, if Asian traders deposit by credit cards, they will be charged from 1.7 to 4% of their total fund. Obviously, the amount of money that we have to deposit is quite high while the profit rate is relatively low, only 5%.  As a result, it is not a good decision for Asian traders to trade with US/UK brokers. It would be better for them to choose a broker who supports traders by local payment system. FBS is a good broker in this case because they offer their customers depositing and withdrawing through all local banks and e-wallets in different regions in Asia. Additionally, their transferring speed is really amazing, which only comes second to Exness, the fastest transferring speed in forex market. If you trade with FBS broker, you can save a lot of time. In fact, it takes you only from half to an hour to finish your transactions through banks.
Customer support of FBS broker
As we all know, the support of brokers are crucially important on account of complexity of forex market. It can be an effective way for traders to evaluate good forex brokers through how they support their clients. From my perspective, FBS is really amazing in this case because they support their customers in English 24/7.
In addition to English, they also support non-English speakers by having some local offices in some regions like Indonesia, Malaysia, Egypt, Thailand, China, Korea and Myanmar. Traders will be able to get their support 5 days a week.