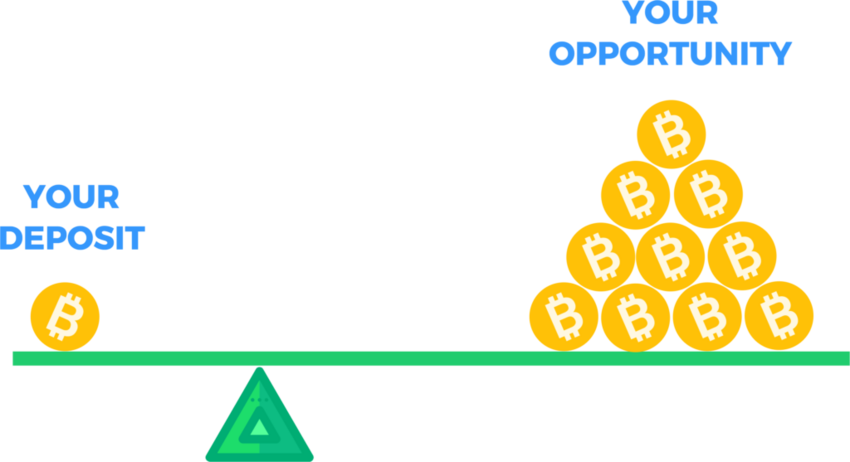 Many beginners often have some questions about forex contests like "What are forex contests?" "How can we win them?" "Which are the best forex contests in the market". Many brokers often organize some contests to attract more traders but beginners should have certain knowledge on forex contests to avoid cheating from brokers. In short, some factors traders should pay much attention to are the prize, the rule and the withdrawal conditions which are mentioned in this article. In particular, I just concern about biggest brokers, small ones. Although small brokers organize forex contests as well, these contests are not reliable enough for traders. It is much better to trade with best forex brokers because of its good safety and benefits. Exness, FXTM and FBS are top three brokers that I would compare and analyze their contests: Exness Forex World Cup 2018, FXTM Titans and FBS Pro. At the end of the article are my advices for you before entering a forex contest. If you are serious about it, let's read until the end of this article.
The best forex contests come with the best prizes.
When traders read about the contests, their most concern is about the prize. Amount three biggest brokers, Exness has the largest prize, up to $120,000 total for 12 rounds, which means that each round will have prize of $10,000. FXTM total prize of $40,000 for 4 rounds equals to one third of Exness total prize. But the prize of each round is $10,000 which is same as Exness. But there is still difference here for first prize between these two traders. Exness first prize is only $3000 while FXTM's first prize for each round is $5000. Different from these brokers, FBS has monthly contests so it has the smallest prize which is only $1000 with the first prize of only $450. Below are the details of the prizes for each broker for your reference.
Broker's name

Number of rounds

Detailed prizes for each round

12

1st place - $3000

2nd place - $2000

3rd place - $1000

4th and 5th place - $500

FXTM

4

1st place - $5000

2nd place - $2500

3rd place - $1200

4th place - $800

5th place - $500

FBS

1

1st place - $450

2nd place - $250

3rd place - $150

4th place - $100

5th place - $50
FXTM and FBS's traders can withdraw all prizes that they get from the contests once competition is completed. Only Exness allows you to withdraw half of your prize. The other half will be the bonus for you to trade at Exness in the future.
Pay attention to the rules of the best forex contests.
Rules of the forex contests are quite simple. If it is a demo trading forex contest, traders only need to open a demo account in the registration period to participate in the competition. At the beginning of the contest, brokers provide traders with a different virtual amount of money. FXTM gives you the most amount which is up to $100,000 of virtual money while FBS and Exness give traders much lower $10,000 and $1000. The initial amount of money provide for traders is not important, the factors for a winners of three brokers are very different. For FXTM, it is the ratio of profits which is calculated by following formula: (Net Profits: 100000)*100 = XX.XX%. In case two competitors have the same ratio, the person with smallest drawdown will have the big chance to be a winner. Drawdown is simply defined as how much your fund decreases after it reaches the highest peak. If they have the same result, the first prize will be equally shared for both competitors. Exness and FBS's winner will be the one who made the most during the contest time limit.
In short, rules of those brokers for forex contest are the same, including:
Each competitor can only open and trade with one demo account in the competition.
Competitor can only use the initial amount of money that brokers provide them. They cannot deposit more into the account of the contest.
The competition ended, the winner will be informed the prize through mail. Winners must respond the mails within 5 days. If not, the prize will be cancelled.
If there is any argument during the contest, the most important voice belongs to brokers.
The point of forex contest.
Although forex contests are very good for traders but new traders should only take part in one or two contests only. Because brokers organize contests to attract more trader on their system so the trading conditions would be very good unlike the real trading conditions. Moreover, experienced traders will join these contests to get more money for their trades so beginners won't have less chance to win these contests. So don't waste much time taking many contest. It is better to experience one or two contests only.
What will traders do when joining the forex contests?
Ignore risk management: when you are in the contest, you are trading with demo account. So you don't need to pay much attention on risk management because demo account has risk-free environment.
Choose the highest leverage possible: the highest leverage give you big and fast win so when you are ready to win a contest, it is better to choose the highest leverage broker.
Make multiple accounts: Forex contests are free for you. So why don't we create as many accounts as possible to enhance win rate for yourselves.
Notice volatile times: You should not spend all you time for the contest, you should expect the volatile time to make your move. It saves your time to have the soon contest result.
Use your trading bots: If you want to have the profit rate of 10,000%, you can use trading bot to run your trades in continuous time. You only need to check how effective that trading bot is if you are busy for other tasks.