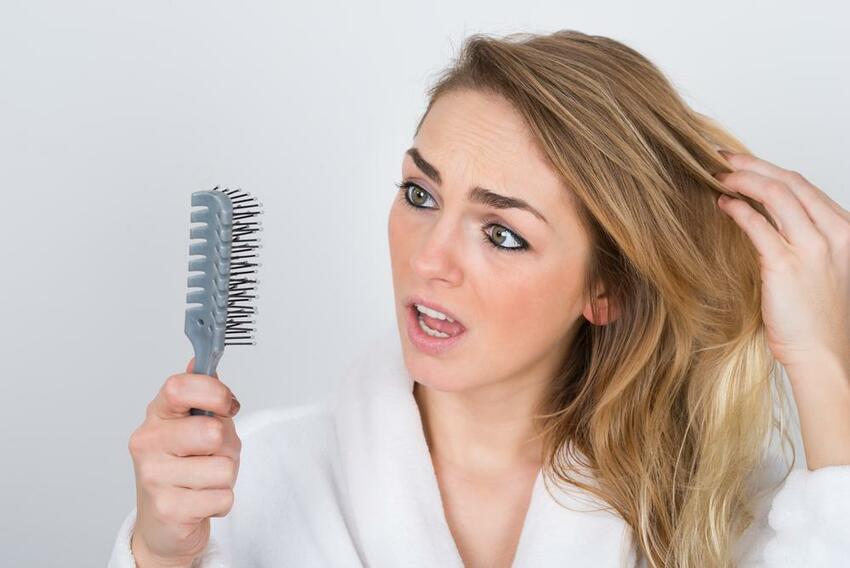 Beauty is one of the most important things a woman wants. Even if some people may believe that beauty lies in the eyes of the beholder, many desire to portray themselves in the most beautiful way they think they should be. One of the biggest setbacks a woman can have would be hair loss. While there are many hair loss treatments for women, it is important to find out the cause of the condition as it can result in different approaches to treatment.
One of the most common causes of hair loss would be hereditary. Alopecia is a hair loss condition that runs in the blood and is responsible for 95% of women's hair loss. If you see that your grandmother and mothers hair is thinning, this is a sign that you may be at risk.
Having hormone imbalances can also cause hair loss. For example, when a woman has just delivered a child, they would notice that they would experience hair loss. This condition would recover when their hormones return to normal.
There are also occasions when one is under certain prescription drugs or has a medical condition, they would experience hair loss as a side-effect. You should never stop medications on your own but consult your doctor to go about the side-effect. They may have alternatives that may reduce hair loss.
Another common cause of hair loss would be the way a woman dresses her hair. Unlike men, decorating their crown is accepted in society. In fact, people would praise a hairstyle that looks good, even if the process of getting to the result was horribly damaging to the hair. Some damaging things a woman can do is to tug on the hair and tie it up too tightly, excessively brush their hair, or apply too many chemicals or too often. These actions can restrict the natural flow of blood to the hair follicles or damage them. To overcome this, change your ways of setting your hair to a less damaging way. So before you find a treatment for hair loss in women, think about your causes and what you can do about them.