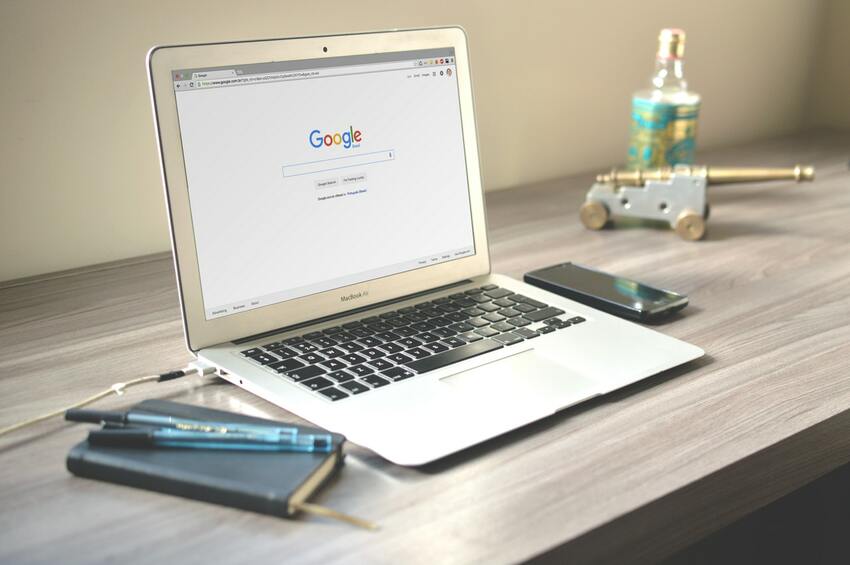 Content marketing is the most effective marketing strategy of digital marketing which is a challenging and innovative work where you need to be intelligent, smart and advanced than your competitors.
Google is the most used search engine in the world where users search billions of queries to find the answer, information, product, and so on. So, it's the first choice of digital marketers to rank his or her web pages in the first page of google results for a specific query for that they can generate organic traffics from google.
Content marketing is the top marketing strategy for online businesses like eCommerce, Saas, the Software company, blog, newspaper, online journal and so on.
Content marketing is a good marketing strategy, No one disagrees with this, but the point is to find the ways to get success.
Here, I give a guide to succeed on Google. If anyone follows the rules, I ensured his or her success.
So, don't late, Let's start the tasks to be successful.
Strategies that Make the Differences on Google Rank :
Research keywords according to your domain strength: Keyword research is the initial and most important work for content marketing. Everyone knows this, But the point is how to find his or her targeted keywords. Many content marketers follow the strategy high volume and low competition. Do you search for a very low competitive keyword for posting an article on HubSpot? Do you follow the same strategy for posting an article on a new website? Of course not. You should search for a keyword according to your domain strength. Search the keywords where the same strength's of domain's web pages acquire good positions in Google first page and if you have given more qualities, It's possible to take a position on Google first page for these keywords.

Content-length: Content-length is an important ranking factor on Google. Google likes the vast knowledge for a specific query. It's hard to get a good position on Google SERP with thin content, most of the time it's possible for very low competitive keywords. There is none standard how long your content should be. It's better to analyze top 10 web pages content length on Google for a specific query and try to write your post greater than anyone or greater than the average content length of top ten.

Informative and useful: You have written a post with unnecessary information, it's not useful for both users and Google rank. You have to write an informative and useful post for users. Then you can discover a good result on Google rank.

Grammar and language: So many grammatical and spell mistake or weak language destroy your post quality. Google also dislikes these types of mistakes. A good language can return good user experiences and give a good position on Google.

Focus your targeted keyword, but keeping related keywords: From my experiences, I saw that a post focused many competitive keywords can't discover a good result on Google. it's better to focus maximum two competitive keywords, but keeping related keyword can give a good single on Google rank. Suppose, you want to rank your webpage for the keyword iPhone 7. It's better to have the keywords like apple, Steve Jobs and other related keywords.

Images and other sources: Without images, a content face is like a skeletal. It's better to have attractive images at the beginning of your post and in every part of your article. So, total images depend on your post size and structure. You have to optimize your images before upload, minimize your image size, optimize image name, alt tag and caption according to your targeted keywords.
it's better to give a fort attractive video or infographic for whether user performances.

Similar posts and internal links: If you have a website about business and having only one post about marketing, it's not a good thing for your content marketing. So many similar kinds of posts like online business marketing, product marketing, how to be a good marketer, qualities and responsibilities of a marketer, and so many related posts have a good role for both users and Google rank.
Similar posts linking each other giving a good signal on Google algorithm and decrease your bounce rate.

Outgoing links: outgoing links mean the links from your page to other web pages. Some valuable outgoing links related to your targeted keywords have some positive SEO value on Google rank. For outgoing links keep in mind linking pages must be relative, not directly your competitor, linking pages are trustworthy, informative and useful for users.

Competitors external links analyze: External links have a good role in Google rank. High authoritative external links can magically change your position on Google SERP. Analyze your competitor's backlinks and try to get valuable backlinks from these web pages or websites. It's better to build more backlinks from other valuable niche related web pages or websites. Before building your backlinks follow the characteristics of the good links.

1.Web pages which have a good rank on google related to your niche.
2. Linking pages must be informative attractive and useful.
3. It's better to have a good position on Google of your linking page related to your niche.
4. Backlinks are two types on Google: follow and no-follow. Follow backlinks pass Link strength for Google and generally no-follow backlinks have not any effect on Google rank. But it's better to have the same number of "follow" and "no-follow" backlinks according to Google guidelines.
5. Quality over quantity. One high authoritative backlinks are much better than 100 low-quality backlinks.
6. Paid links are strictly forbidden on google.
7. The best way of link building is Guest post.

Competitors social media performance: A good social media performance is another strong signal on Google Ranking. Facebook, Twitter, Instagram, LinkedIn, Google Plus, Pinterest, are the major social media. So many likes, comments, and other activities have a good role for rank on Google rank. Try to get better performances than your competitors.
Other key strategies you must follow:
There are so many factors to rank on google these yet not discussed in this post. These factors are also important but here I discuss these factors below in short because all of these are common and followed by maximum SEO experts. Though the above factors are also common, these make the differences on Google rankings.

Page speed: Sometimes developers are not aware of their pages speed, It's a big factor of Google ranking. Try to the best performances.

Page size: Lower pages sizes mean lower loading times. Try to remove unnecessary CSS and JS code and minimize to keeping lower page size. It's also important to optimize your image size to keep lower page size.

URL: keep your URL's SEO family and keep your main keyword in URL. Keep it short, but informative which can tell what's about your page.

Title: Google first see your page title. Keep your title in standard length 40-60 characters and keep your main keyword on the title and try to write an informative title.

Heading: After title Google see your page headings. Add your main keyword in h1 tag and keep it informative. It's better to have at least 1 h1 and 1 h2 tag in your page. The number of heading tags depends on your content's length and structure. Don't over optimize your headings. The ideal length is 40 to 60 characters.

Meta title: Meta title is an important part of Google SEO. Try to keep informative and main keyword on meta title. Ensure standard length 42-60 characters.

Meta description: Meta description is a summary of your page which is appeared in Google search when users see your web page link on Google SERP. Try to keep meta description informative and attractive. The standard length is 140-160 characters.

Open graph protocol and schema markup: Add open graph protocol and add schema markups for better performances on Google.
The bottom line:
Overall, content marketing on Google is a competitive and challenging work where you need to be intelligent technical and have to write an informative and useful post.