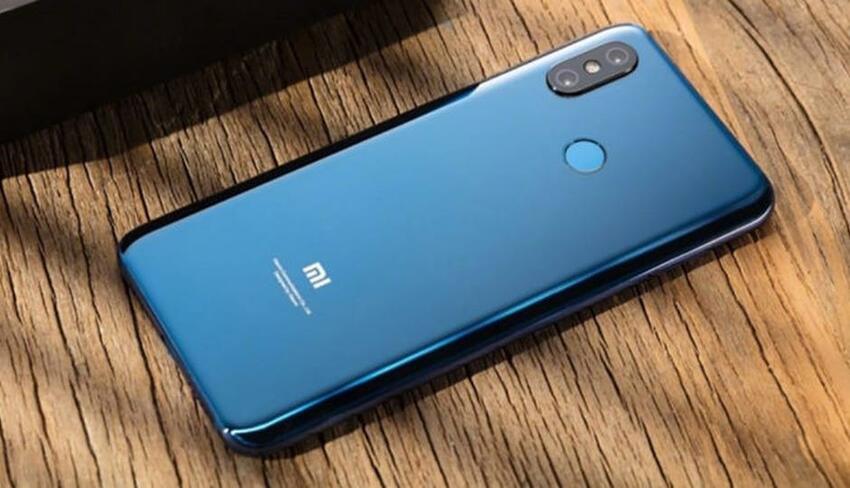 As the 5th largest smartphone manufacturer in the world, this Chinese brand offers affordable alternatives without sacrificing the quality of their products. Xiaomi Malaysia can always be trusted in producing some of the best smartphones and gadgets that are on par with other popular brands. 
The Best Xiaomi Smartphones
Xiaomi smartphones are divided into two product lines: the Mi Phones and the Redmi phones. The major difference between the two types of Xiaomi smartphones is the CPU; Mi Malaysia phones are geared towards heavy users looking for better performance and quality while Redmi phones are meant for casual users.
One of the most popular Xiamoi smartphones is the Xiaomi Mi Mix2. The Xiaomi Mi Mix2 is the epitome of modern smartphones, featuring some of the latest innovations in the tech and electronics industry. The Mi Mix2 is meant to be a contender for the Apple iPhone X with its bezel-less full-screen display. Designed by renowned industrial designer, Philippe Starck, the Mi Mix2 has a 5.99-inch display, smaller front camera, a Snapdragon 835 processor, and a 4-axis OIS rear camera.
On the other hand, for a simpler, no-frills smartphone, one can consider the Xiaomi Redmi Note 5A Prime. The Xiaomi Redmi Note 5A Prime is targeted towards selfie enthusiasts with its 16-megapixel front camera complete with a selfie light. The selfie light on the Redmi Note 5A Prime helps adjust skin tones, highlight the eyes, and fine-tune the brightness even if the pictures are taken under low light. Other than that, the Xiaomi Redmi Note 5A Prime comes with 3080mAh battery, Snapdragon octa-core processor, and custom MIUI 9 Android ROM.
Xiaomi Audio Accessories
Like previously said, the Xiaomi audio accessories collection feature speakers and earphones with different specialties. The top audio speakers from the brand is the Xiaomi Mi Bluetooth Speaker. Available in 5 different shades, the Xiaomi Mi Bluetooth Speaker is only 270 grams in weight and has a slim, compact design, perfect for music lovers on-the-go. If also can be used up to 8 hours on full charge, two built-in speaker units, and integrated bass radiator.
For their earphones, you can always opt for the basic Xiaomi earphones but the Xiaomi In-Ear Headphones Pro will make your other headsets inferior. The earphones have two different sounds in one: Balanced Armature for richer treble and Dynamic for deeper bass. The Xiaomi In-Ear Headphones Pro uses military-grade fiber cable that's insanely durable for the body and a metal chamber that was crafted in a 20-step process.
Xiaomi's Smart Devices
There are various of smart devices carried by Xiaomi but only a few stood out. One of them is the Xiaomi Mi Band 2. The Xiaomi Mi Band 2 is a waterproof smartwatch, a fitness tracker, a speedometer, and more fitted into one band. The Mi Band 2 can be easily paired with your Android or iOS smartphones through a specialized Mi Fit App. Everything you need to control your phone, track your steps or heart rate, or change your music is there on the Xiaomi Mi Band 2.
Another best-selling Xiaomi smart device is the Xiaomi Mi Box. It is a 4k Android TV set-top box with HDR video support and Bluetooth voice remote. With this set-top box, you can connect your television set to the Internet and browse Netflix, Youtube, Spotify, and more without having to reach for your laptop or PC. The Xiaomi Mi Box will give you better watching, listening, and playing experience due to its smoother 60 fps streaming, support for DTS and Dolby Digital Plus, and the built-in Google Cast. This feature allows you to pair your Android smartphones with your TV and you can seamlessly switch between the two gadgets without an HDMI cable or any other accessories.
The Best Xiaomi Powerbanks
To keep connected at all times when you're on-the-go, you should always carry a portable charger with you. Avoid uncomfortable situations when your phone runs out of battery by keeping them charged with one of Xiaomi's powerbanks. Consider on getting the 10,000mAh Mi Power Bank Pro with its high-density batteries, type-C charging, two-way fast charging, and thin design. You can charge your smartphone fully in about two hours and you can also charge other powerbanks in 3.5 to 6 hours. This means you can charge your Xiaomi smartphone, Xiaomi Mi Band 2, and other Xiaomi devices faster than charging them with the regular wall chargers.
Other handphones malaysia