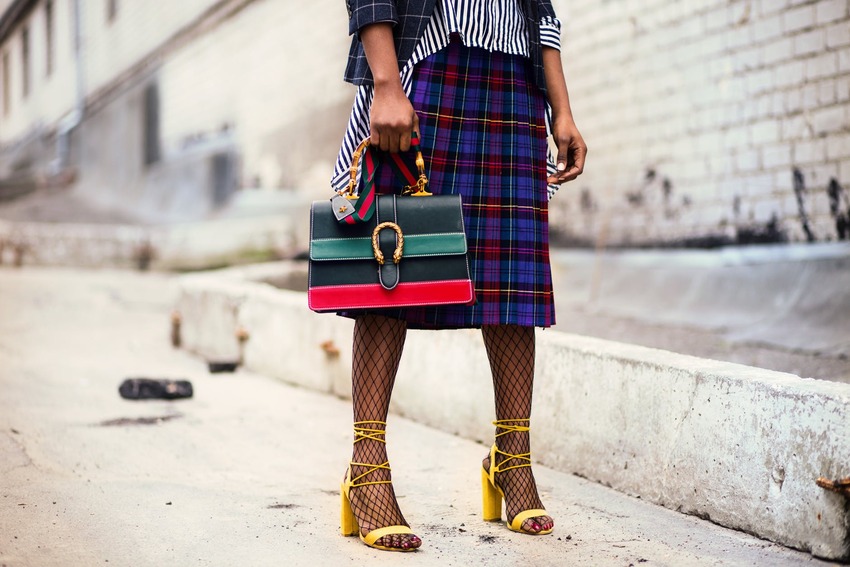 For any modern man or woman, bags are an essential part of daily life. Not only do they add drama to your look, it is also a functional accessory made to carry your daily essentials. Depending on your needs and lifestyle, bags can come in a variety of shapes, sizes, and types. More often than not, your choice of bag reflects your personality and your lifestyle. Like your fashion horoscope, here is what your bag says about you:


Backpacks
Your Personality: practical, carefree, and adventurous

Huge compartments, easy to carry, and hands-free, backpacks are a practical choice for many individuals with an adventurous lifestyle. Because of its medium to large storage space, you can carry as much items as you want without being too weighed down like nike backpacks or anello backpacks. Aside from that, it keeps your hands free from carrying it around or holding it. People who love to wear backpacks are practical individuals who value experience with a carefree spirit. You love to live in the moment and experience life with full enthusiasm. Backpacks like the Doughnut backpack can take you anywhere you go!



Totes
Your Personality: great sense of style, and opinionated

Whether its portrait or landscape, totes are a type of bag with two straps on each side of the top which can be carried on your shoulder or by hand. Totes are medium to large in size and are a practical choice for modern living like a backpack. It is a functional bag that can carry a lot of items while still maintaining a fashionable streak which reflects the person wearing it. People who love tote bags find balance between function and fashion. In addition, you are also someone who voices out your opinion with a strong sense of initiative. Tote bags like the Superdry Brighton tote bag would surely fit your lifestyle.

Sling Bags
Your Personality: happy-go-lucky, spontaneous, and fun-loving

Sling bags, whether it's a satchel or messenger, are bags with a long strap that are attached on the side of the bag. This allows you to carry it easily on your shoulders or across your body, hence a sling bag is also called a cross-body bag. Sling bags often have a small to medium compartment but can be very flexible. People who own sling bags are fun-loving and spontaneous. They love to do exciting things and are always ready for the next night out! Sling bags like the Ethnotek Bagan L Sling satchel bag keeps you ready for another adventure! 

Clutch Bag
Your Personality: chic, minimalist, and feminine

A clutch bag is a small handbag that can be carried by hand. Though some variations of this bag can come with a detachable long strap that allows it to function similar to a clutch bag, it is carried by hand, hence the name "clutch" bag. Because of its small compartment, only a select number of items can be carried which mirrors the wearers minimalist style. You tend to carry less to do more and accomplish your tasks for the day. A clutch bag adds a chic and feminine charm to any look like the Pacsafe RFIDsafe RFID blocking clutch.

Handbag
Your Personality: elegant, go-getter, and fashionable

First off, handbags are not one type of bag but rather a family of bags which consists of totes, shoulder bags, and even clutch bags. Technically, a handbag is a type of bag that you can carry by hand, hence the name and all the other bags belonging in the same family. People who love handbags are fashionable and elegant with the tendency to show off their fashion prowess like michael kors and longchamp. You are a graceful go-getter who would stop at nothing to get what you want.

Briefcase
Your Personality: confident, and goal-oriented

While most would argue that briefcases are made for men, women too have had their fair share of this great bag. Symbolizing the business world, a briefcase is a type of handbag with a top handle and hard shell. Modern redesigns of the bag incorporate a laptop compartment, and sturdy exterior for a more flexible feel. People who are into briefcases are goal-oriented, confident, with a clear perspective on self-image. You are determined to accomplish your goal along with your trusty briefcase.

Duffel Bags
Your Personality: sporty, always-on-the-go, and audacious

A preferred bag for gym-goers, duffel bags are large bags with a top handle and sling. They can be rectangular or cylindrical in shape which makes items inside easier to store and organize. Gym bags often represent athletic and adventurous flair. You are always ready for action with all your things stored safely in your bag. You love to improve yourself physically whether it's through the gym or by playing sports.The bags that we choose are a representation of our personality. They are the very reflection of our lifestyle. If you want to shop for bags, whether it's a tote, clutch, backpack, duffel, or a handbag, you can check out oribags.com for the hottest bags from the biggest brands online.

Article written by iPrice Group.